The City of Dardenne Prairie Parks and Recreation Department has released the 2017 Programs and Events for the year!
Programs and Events Include:
Youth Programs: Youth Baseball/Softball, Baseball/Softball Pitching and Hitting Clinic, Soccer Training League, Football Camps, Soccer Training Camps, Cricket Clinics, and Lacrosse Clinics.
Adult Programs: Co-Rec Softball, Co-Rec Kickball, Wiffleball Tournaments, and Yoga In The Park.
Special Events: City Wide Yard Sale, Easter Egg Hunt, Mission Clean Stream, Outdoor Summer Concert & Movie Series, Corn-hole (Bags)Tournament, Tree Lighting, and Prairie Day.
For more information on programs and events please review the flyers attached or contact the Parks and Recreation Department by phone (636) 755-5308 or by email Mathew@dardenneprairie.org.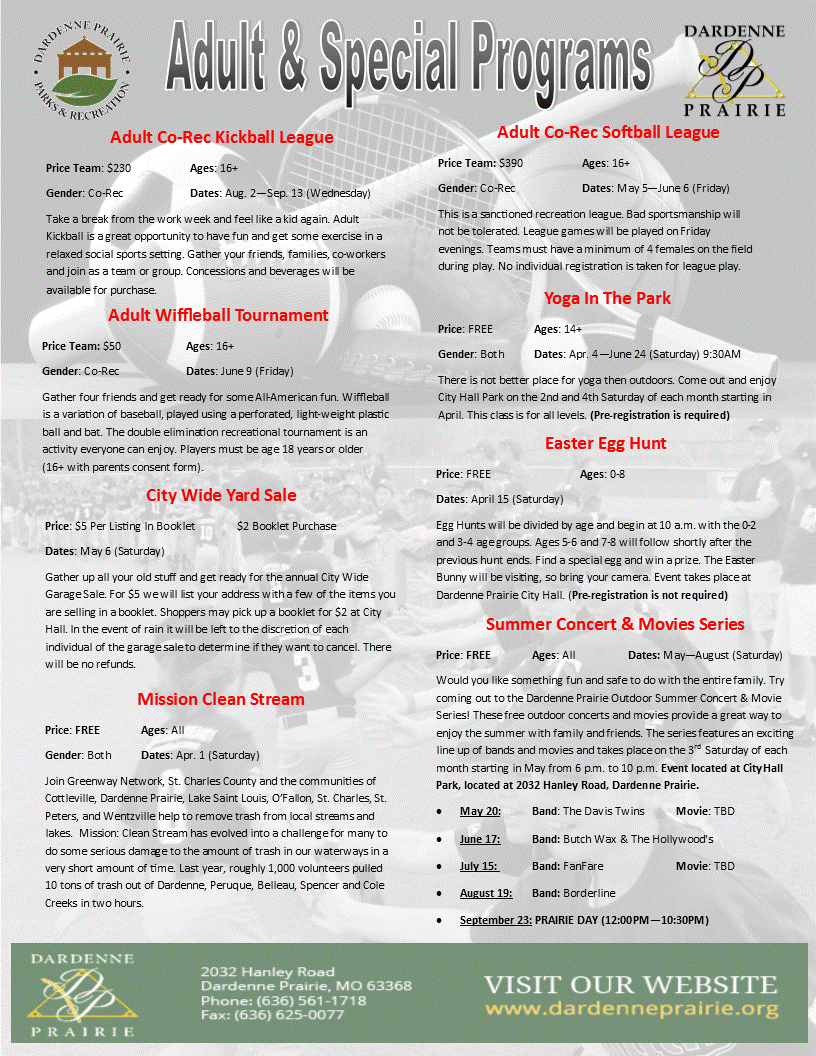 Please reload